Half Nipples - CF Fitting

Half Nipple Conflat Fittings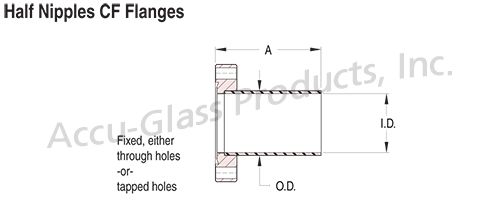 These fittings are fitted with a CF Flange on one end of a tube.  Made with all 304 stainless steel and welded.  They are rated to 450ºC and 1x10-10 Torr.
Our line of Half Nipple CF Fittings are listed above.
Please click on the item below for more detailed specifications.