Tee Reducers - CF Flanged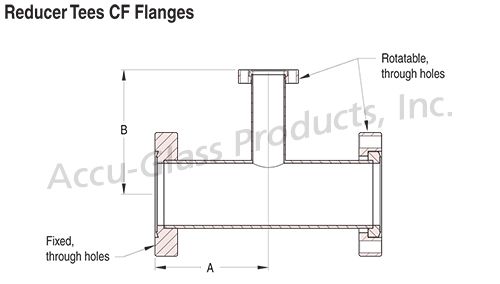 Tee Reducers, CF Flanged
These Tee Reducers are rated to 450ºC and 1x10-10 Torr.  Fitted with two of the same size flanges on each end, one is Fixed and the other is Rotatable.  The third CF Flange is smaller and off to the side usually on a smaller tube as well.
Our line of Reducer Tee Conflat Fittings are listed below.
Please click on one of the items above for the detailed specifications.