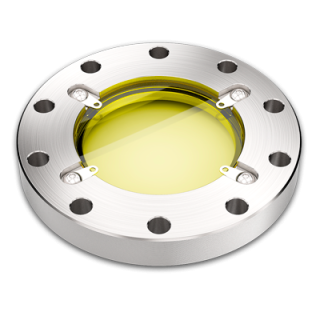 Leaded Glass Shield - 4.63 CF Flange
LGS-300 Leaded glass shield for 4.63 CF Zero-length Viewports.
With 4.63 outer and 2.50-Inch view diameters, these leaded glass shields block harmful X-ray radiation, and are rated with a 2mm lead-shielding equivalence. They are mounted to the air-side of standard zero-length viewports using longer bolts (Zero-length viewports and long fasteners are not included, please purchase separately).