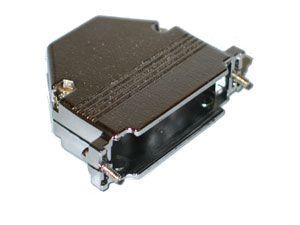 HV Strain Relief - 50D
Nickel-plated Zinc back shell strain Relief for HV connectors.  Fits 50 Pin male (110006) and female (110007) models.
Note: NOT recommended for use with flat ribbon cable.  Use with small diameter wire may require use of additional wire protection such as FEP or PTFE heat shrink tubing to help protect the wire from damage.