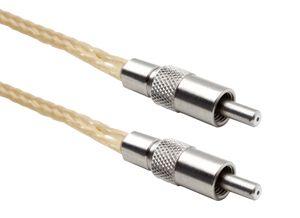 Connector to Connector Cable - 62.5 micron Graded-Index - Fiber Optic
62.5 Micron Graded-Index In-Vacuum multimode fiber optic cable with premium SMA 905 male connector on each end, Polyimide buffer fiber with a PEEK braid jacket.
Options of 19" or 39" inches are available here.   Custom lengths are also available, please call.