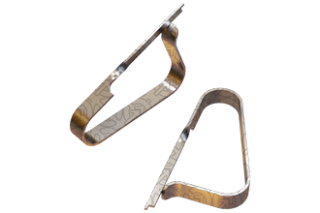 Gasket Clip Set for CF Flanges.
Gasket Clip Set for Conflat® CF Flanges
Accu-Glass stainless steel gasket clip set is a simple and convenient way of supporting CF gaskets in place during difficult or unusual Conflat® CF flange installations. They are ideal for vertical or inverted flange installations, and when working against gravity. Quantity of 2 Clips are included in each package. Suitable for use with all Conflat® CF Flange sizes.