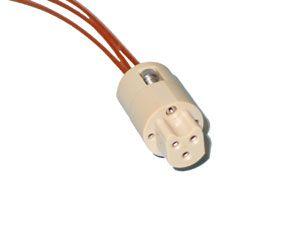 Connector to Cable - 3 Power Female, PEEK Circular
3 ea. 18 AWG Kapton Cable assembly with female sockets & PEEK (polyetheretherketone) C-Connector (Mil-C-5015) on one end and non-terminated, Kapton insulated ribbon cable on the other.  
Options of 19" or 39" inches are available here.   Custom lengths are also available, please call.