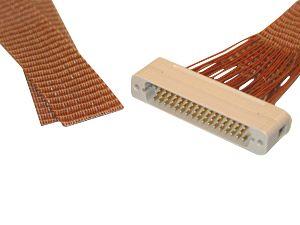 Connector to Cable - 50 Way Male - PEEK, Kapton
50 Way (25 Way x 2 ) Kapton ribbon cable assembly with male pins & PEEK (polyetheretherketone) D-Connector on one end and non-terminated, Kapton insulated ribbon cable on the other.  
Options of 19" or 39" inches are available here.   Custom lengths are also available, please call.