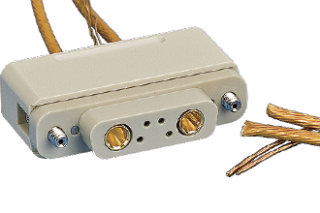 Connector to Cable - 2 Thermocouple Pair 2 Power Pins
2 Thermocouple Pair (Type-K) and 2 Power (12 AWG) Kapton Insulated Cables with Chromel and Alumel Sockets (Female), 2 Power Sockets, and a PEEK Sub-D Type Connector on one end. 
Options of 19" or 39" inches are available here.   Custom lengths are also available, please call.