Kapton Tape - Adhesive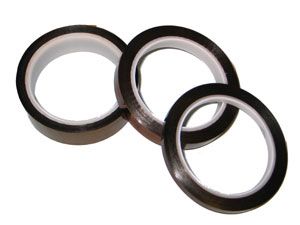 Kapton® Tape - Adhesive
Kapton tape / adhesive provides a clean, flexible electrical insulation with low outgassing characteristics.  It has a dielectric strength of 7500 volts and tensile strength of 30 lbs/inch-width. 
Suitable for use in High Vacuum (HV) In-Vacuum applications.  Available with acrylic or silicone adhesive.
Acrylic adhesive:    -30ºC to 175ºC
Silicone adhesive:  -75ºC to 260ºC
CLICK ON AN ITEM BELOW TO SEE DETAILED INFORMATION.
 
Download Catalog