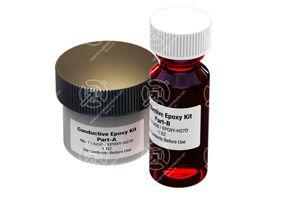 UHV Conductive Silver-Filled Epoxy - 225ºC
Ultra High Vacuum Conductive, Silver-Filled Two-Part Epoxy - Epo-Tek H27D High Temperature Rated, 1oz. of both Part-A and Part-B.
In-Vacuum rated to 1x10-10 Torr with a maximum operating temperature of 225ºC (325ºC Intermittent).
This products is ideally suited for fine instrumentation wires and cables.