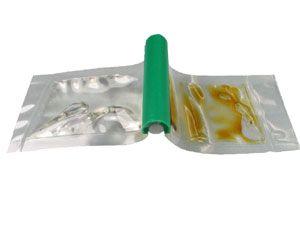 UHV Epoxy / Glue - 250ºC
High temperature Ultra High Vacuum compatible epoxy / glue.
High temperature UHV Compatible Epoxy is supplied in single, two part, 4 gram packs eliminating the need for measuring and cup mixing. 
Ideally suited for Ultra High Vacuum environments to 1x10-10 Torr and an operating temp of 250°C and up to a maximum 400°C for brief periods.